DESTROYS GERMS & BACTERIA IN THE BLINK OF AN EYE
Did you know that your phone has 18x more germs than a public toilet seat? Our CLNBX uses safe UV-C rays to eliminate 99.9% of the germs and bacteria living on your device.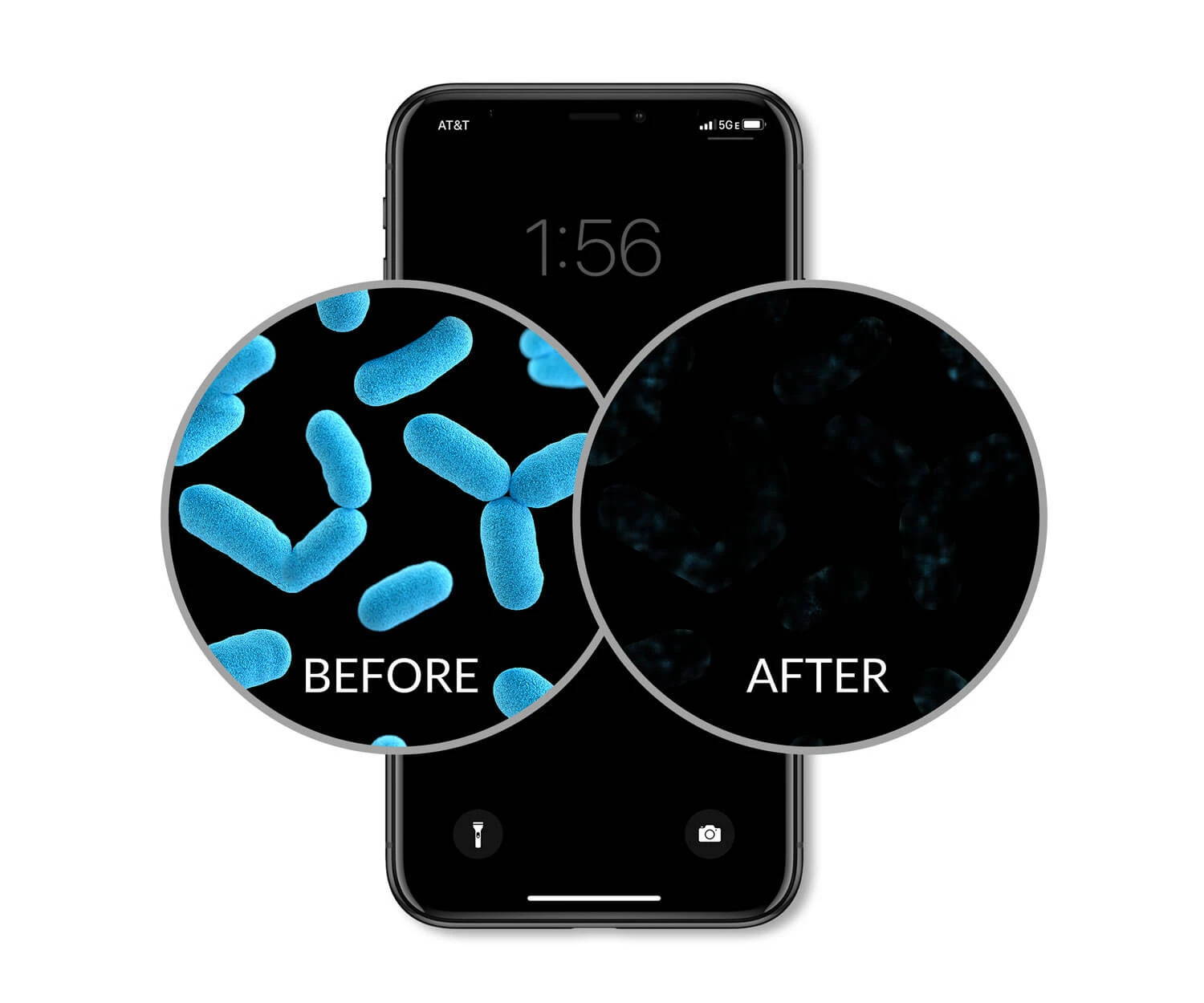 Not only does CLNBX keep your device germ-free, it also provides you with a wireless charging station. Just set your smartphone on top of your box and relax while your device charges.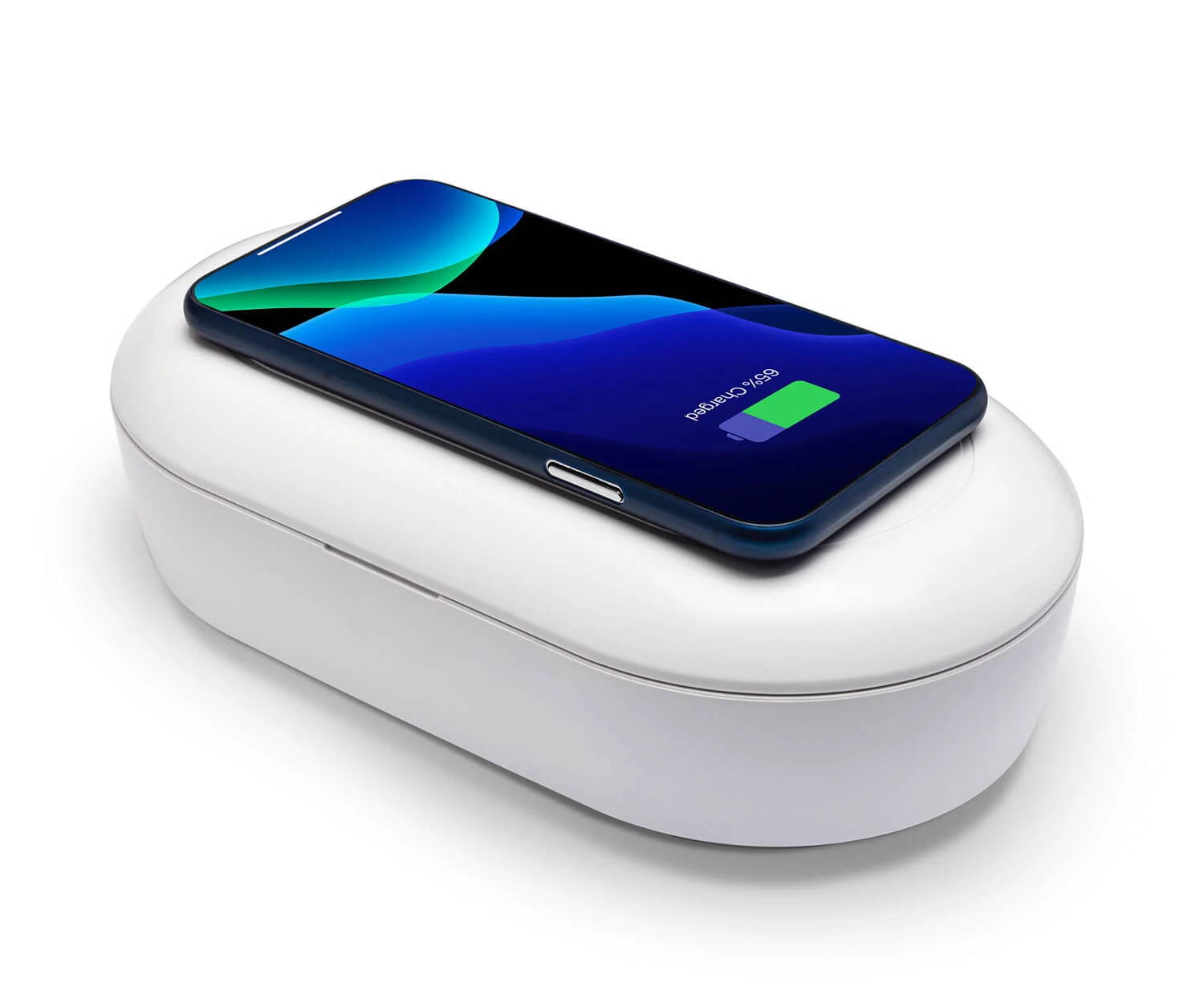 The UV-C lights inside the CLNBX completely sanitize the phone/items inside without using harmful heat, liquids or chemicals. When you open the lid of your box, the sanitation will automatically turn off for extra safety.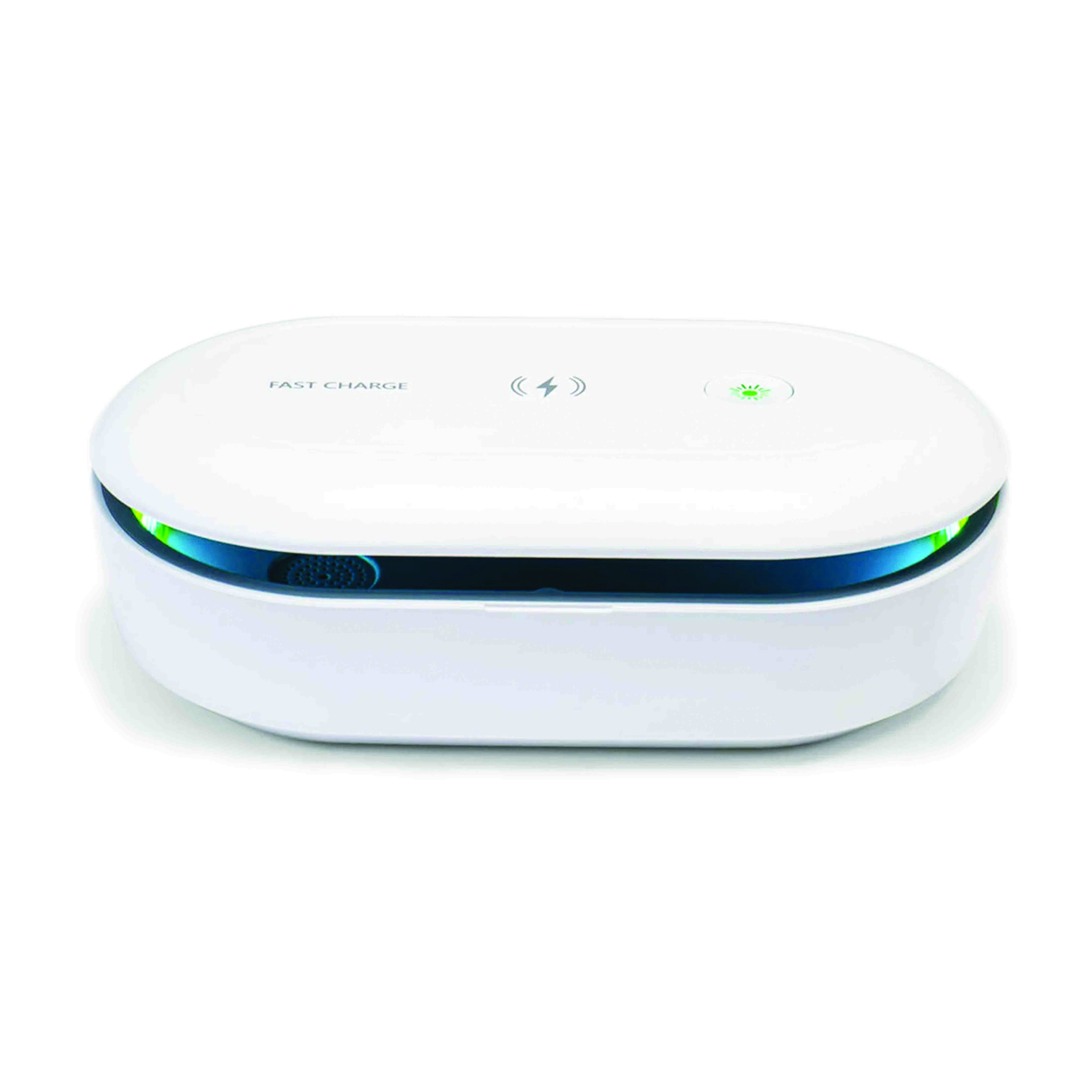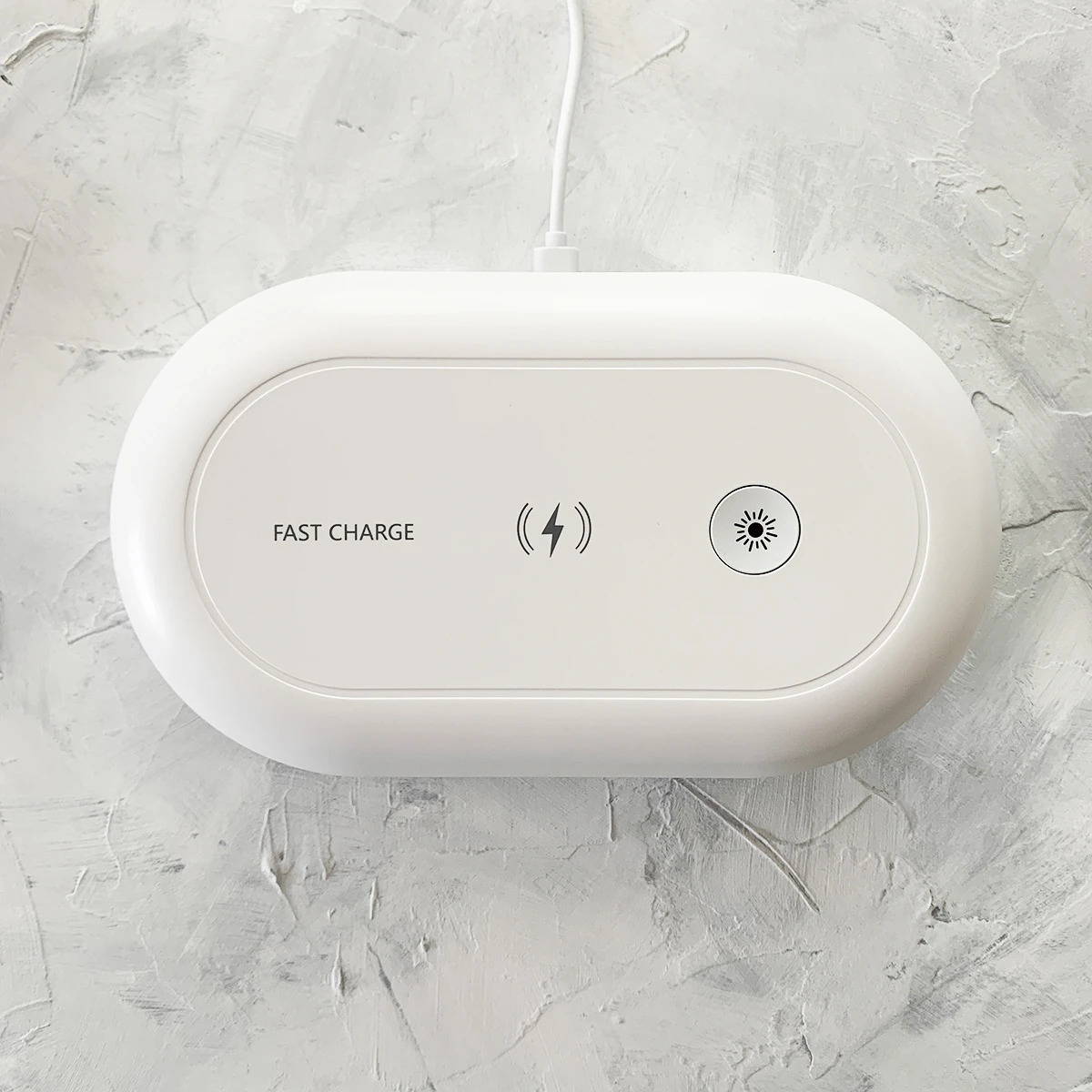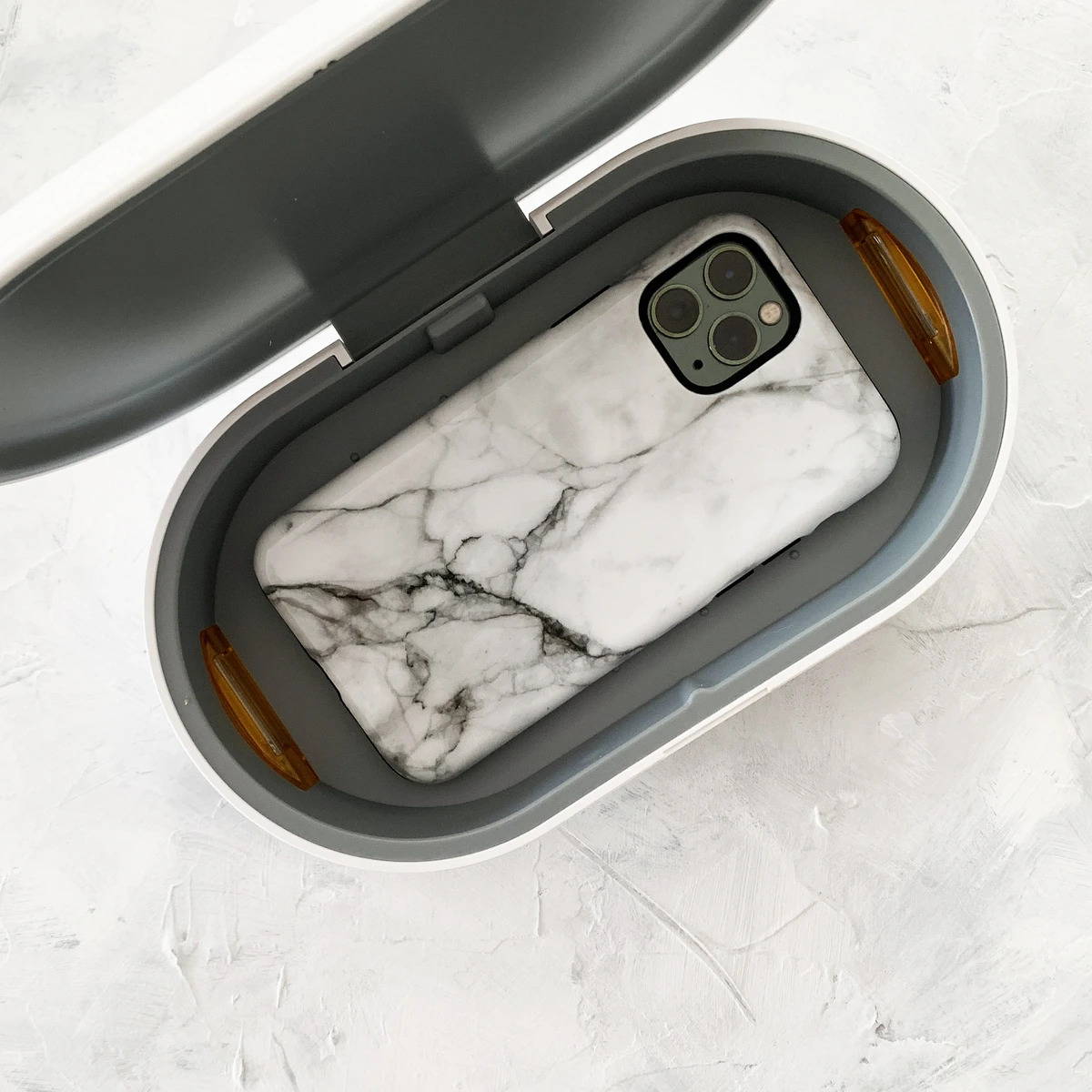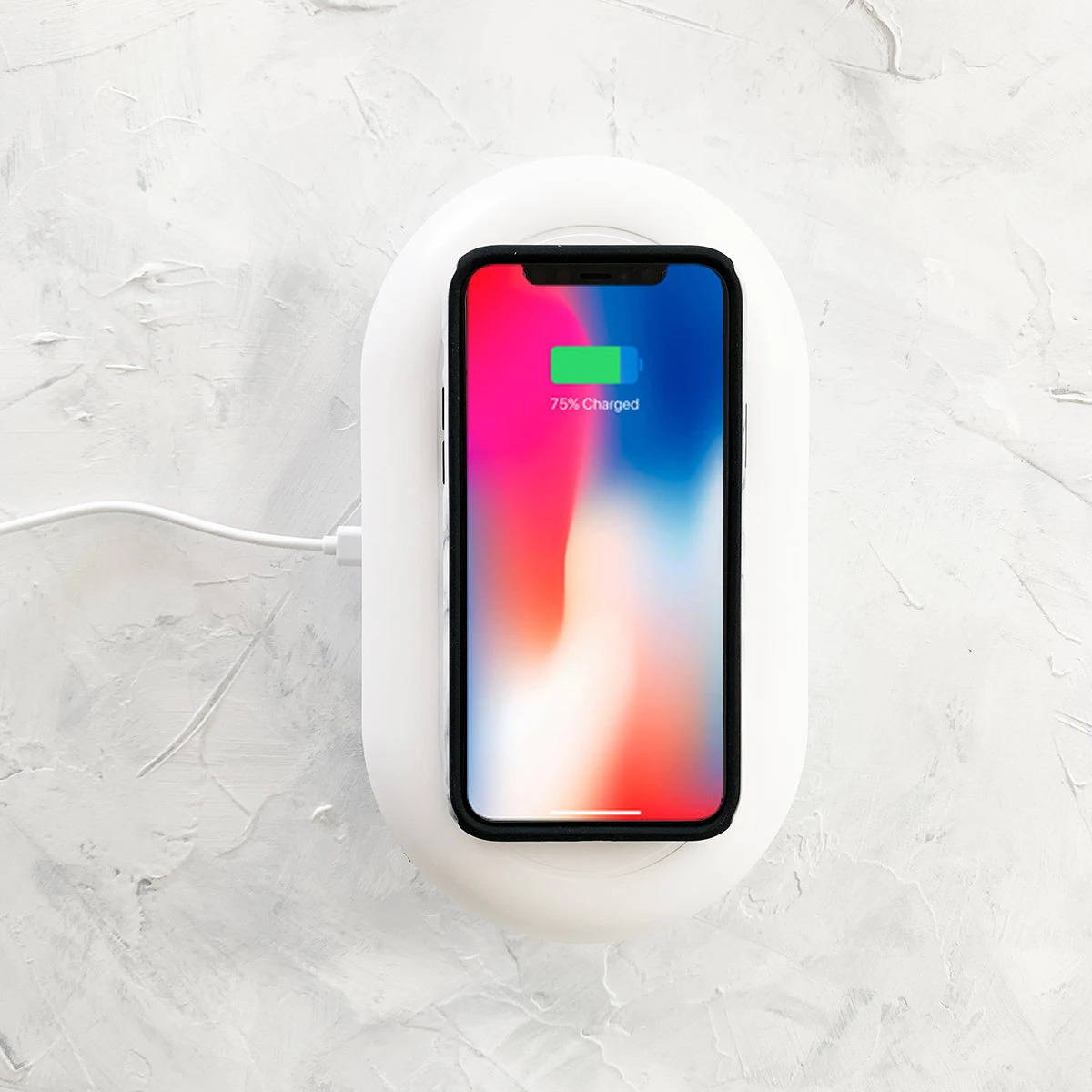 This is an essential gadget during these crazy times! I use my UV Sanitizer Box everyday and it works like a charm on my devices such as my IPhone X, my Apple Watch, my AirPods, even my keys! Definitely would recommend! ✨

I've always kinda been a germaphobe so I love being able to sanitize my phone, AirPods, and other things. Before I was using alcohol wipes so this is a lot easier and much better for my devices.
This product is fantastic and also allows you to wirelessly charge your phone as long as it supports it. I now use it for disinfecting my keys, iPhones, and cash.
I bought this little sanitizer box to surprise my sister and my parents- who are super germ conscious. Especially during times like these. My sister loves the sterilizing function a lot. She cleans her phone almost 5 times a day. My parents like the wireless charging function. They can place the product from any angle and it will get charge. 100% recommend the CLNBX!